Choose from our range
Teak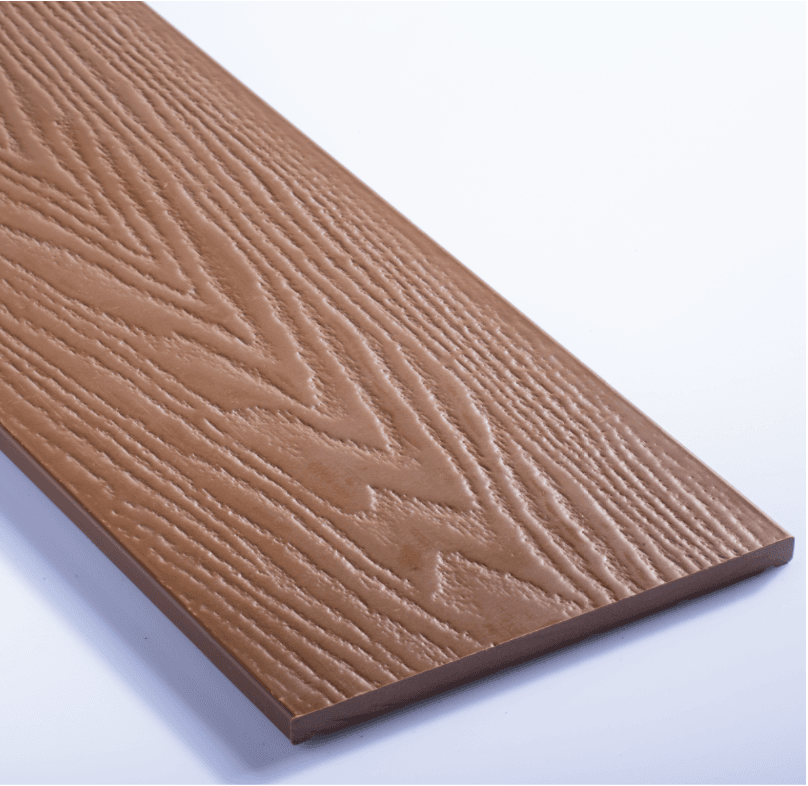 Chocolate
Grey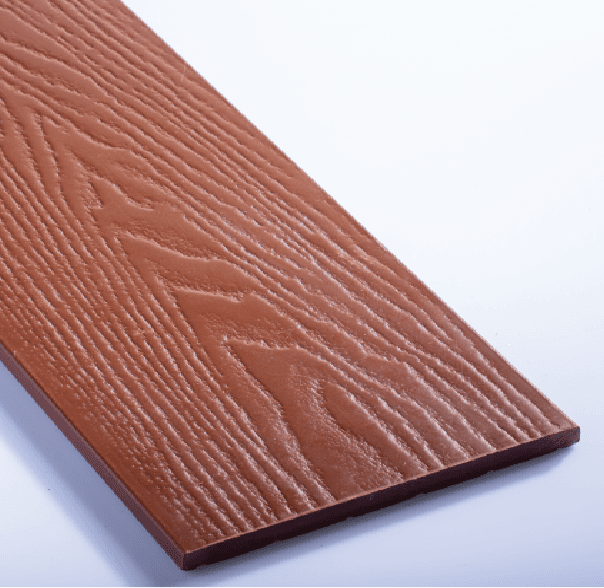 Redwood
Features and Benefits:
WPC's offers an edge in many applications by virtue of its many key features. Below are a few:
These include exterior applications like fence, gate, wall cladding etc and for interior applications in kitchen, bathroom and toilet. Since these planks are UV resistant, they can be used in temperatures ranging from -40 degrees to 50 degrees centigrade. They have a very low modulus of elasticity, as low as one-tenth of wood, and hence possess commendable shear strength.
Other features include:
Water And Moisture Resistant
Termite and Rot Resistant
Does not contain benzene substance (Contains minimal formaldehyde, lower than the EO-class standards)
Good Sound Absorption
Dimensionally stable as compared to traditional wood products
Here's how our installation is done
Store Lotus WPC on a flat and level surface in a covered area prior to installation.
Do not stack bundles over 8 units high.
Always store in factory packed protective wrap.
Be careful in handling and transporting the planks.
Do not transport on the top of auto-rickshaws as it will deshape and cause breakage to the planks.
Do not allow dust from concrete or landscape to accumulate on the WPC plank as it may damage the surface.
Lotus WPC is a two sided product and can be installed with either side outside.
Ensure that the frame or substrate is even and uniform.It should not be deformed or deshaped.
Provide for expansion and contraction of the planks due to temperature variation.
Provide 1/8" gap between planks to allow for air circulation.
Fasten the ends of the planks to the frame securely using 2 screws. Position the screws at 1/2″ of each plank end.
Due to the high quality of Lotus WPC planks, a good quality Ruspert coated Fastener of minimum 2″ length is recommended.
It is advised not to use Zinc screws in coastal areas since rust from the screw can corrode the WPC also.
do not get any PVC glue or similar products on the surface of the WPC plank as it may discolor and permanently damage the surface.
Note:
In order to facilitate air circulation, provide a minimum 1/8" gap between boards. Spacers can be prefab deck spacers, metal strips, smooth nails, or any material of proper thickness that can be easily removed.
Product Specifications
| General Raw Material Composition | Composition | Size | Tolerance |
| --- | --- | --- | --- |
| Wood Powder | 55 | Length | +1 – 2 mm |
| HDPE | 28% | Width | +0.2 mm |
| Other Additives | 17% | Thickness | +0.5 mm |
Sizes & Customizations
Wood Plastic Composite
Colours
Teak | Chocolate | Grey | Redwood
Standard Thickness
10 mm
Standard Width
138 mm
Standard Lengths
2.44 mtr | 3.05 mtr | 3.66 mtr
Get inspired with our product applications