Choose from our range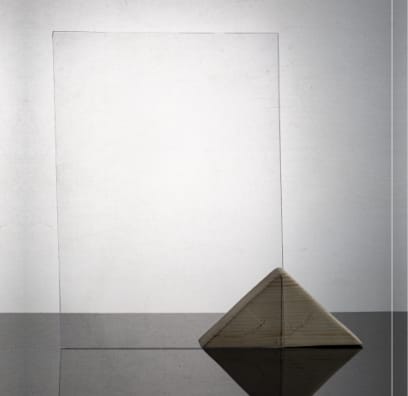 Transparent
Its high light transmission capacity along with excellent strength and less weight, makes this the perfect choice as a replacement for glass.
Diffused
Diffuses natural sunlight evenly throughout the material and protects from UV radiations. It helps to get soft and comfortable light as it possesses high haze and light transmittance.
Translucent
Its light transmission range varies from colour to colour, each unique in its own way, and each suited for specific aesthetic applications for residential projects.
Features and Benefits:
Compact Polycarbonate offers an edge in many applications by virtue of its many salient virtues. Below are a few: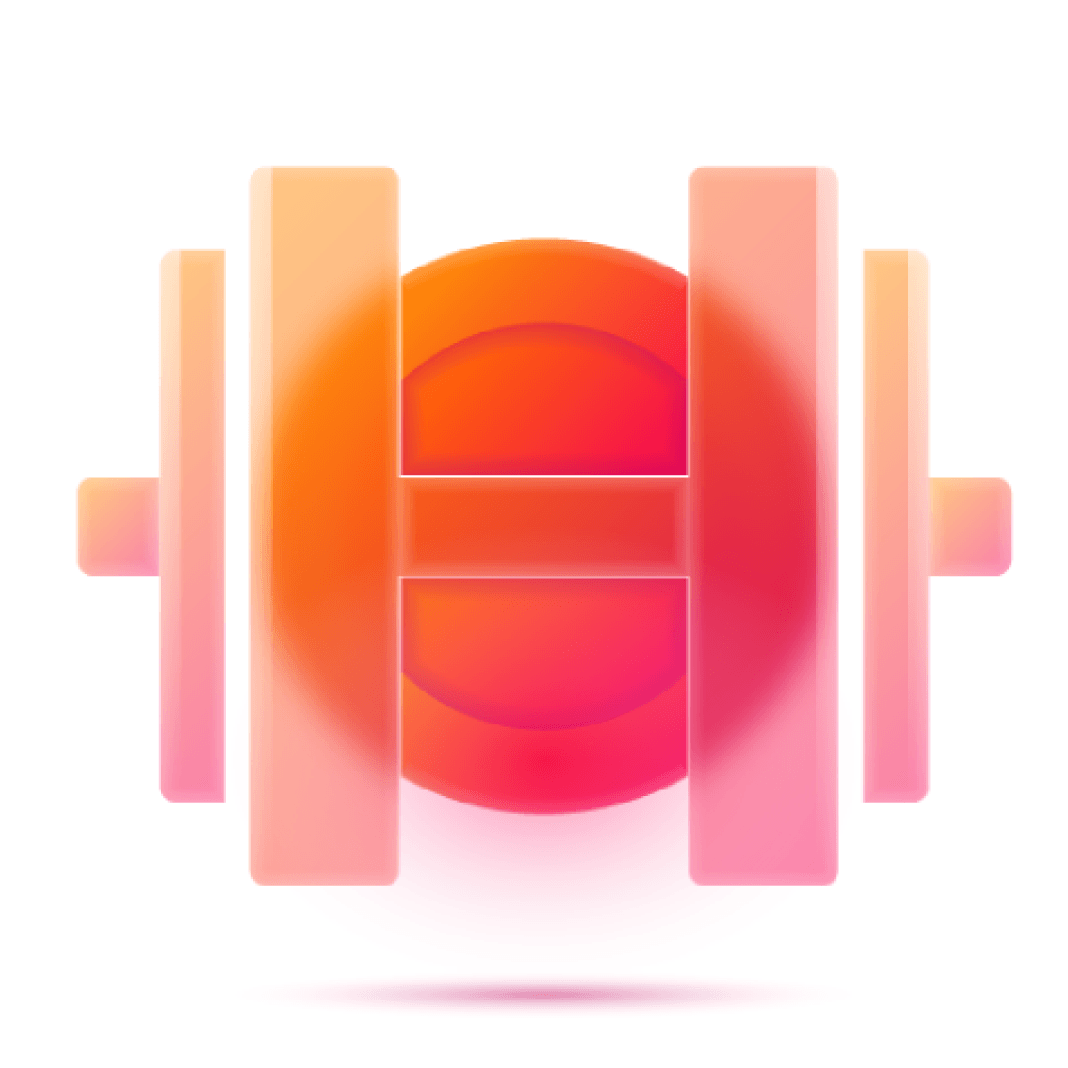 Strength to weight ratio 200 times, superior to glass
Flame resistance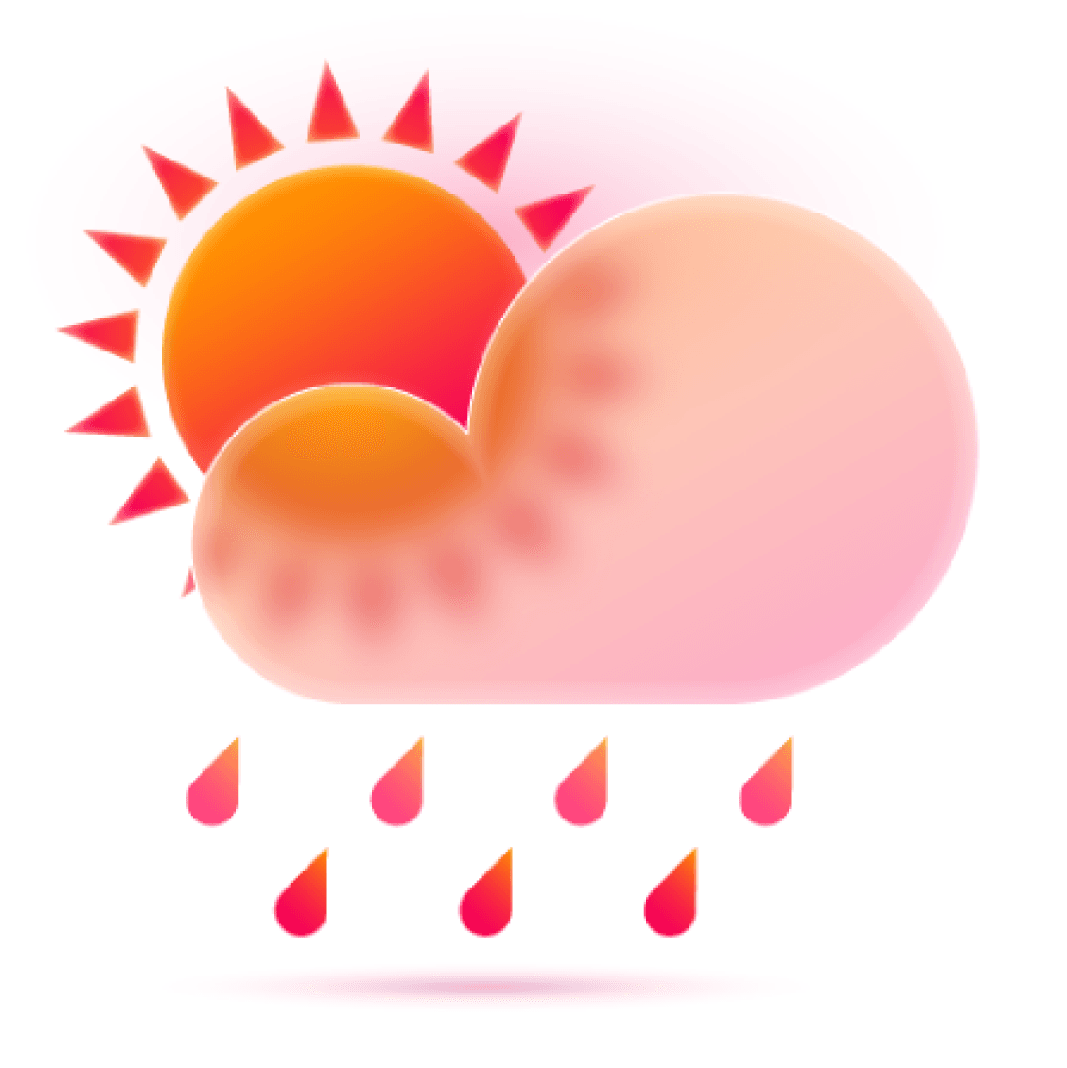 Weather resistance and UV Protection
Performance from -40 to 120◦C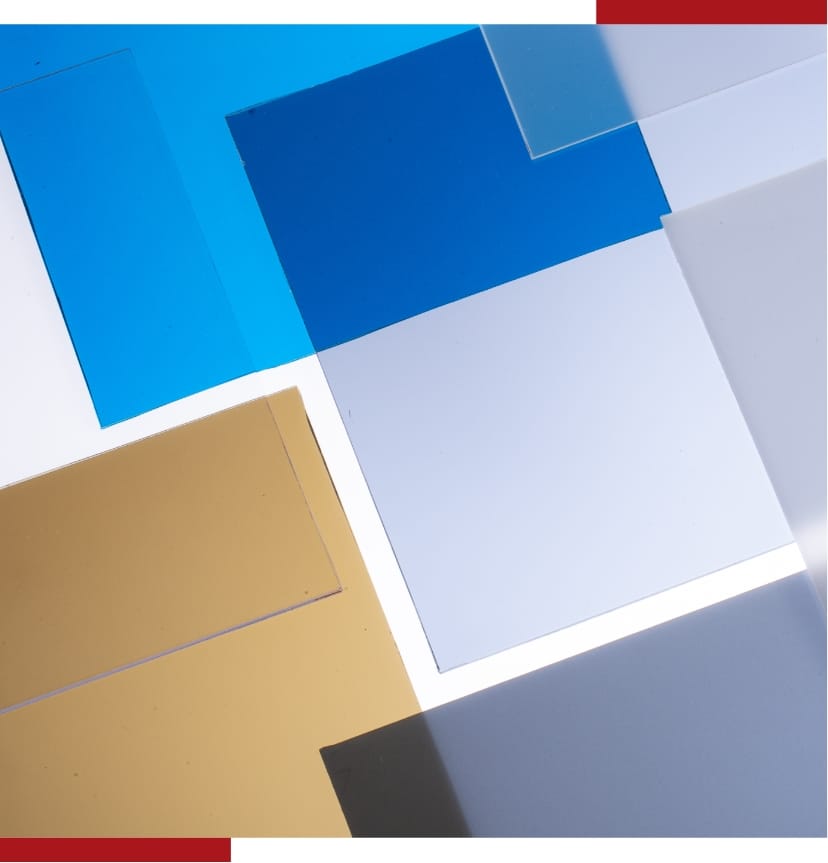 Exceptional Light Transmission:
Extreme clarity ensures excellent light transmission. Solid polycarbonate sheets with light transmission up to 90% compares favorably with glass. UV protection film aids in resistance against yellowing and loss of light transmission.
High Impact Strength:
Solid structure gives higher impact strength than other plastic sheets or hollow polycarbonate sheets. Also being leak-proof, its impact strength is about 200 times as much as common glass, and about 10 times stronger than toughened glass.
UV Coated:
50 microns UV coating on both sides to protect from harmful rays
Thermal Insulation:
Polycarbonate sheets have lower thermal conductivity (K-valve), hence reducing the loss of heat. It is used in buildings to provide cool summers and warm winters, thus cutting down on electricity costs significantly.
Product Specifications
| Characteristics | Unit | Physical Properties |
| --- | --- | --- |
| Light transmission | % | 88-92 |
| Impact Strength | J/m | 50 |
| Coefficient of thermal expansion | mm/m · °C | 0.065 |
| Heat Conductivity | W/m2 · °C | 0.21 |
| Service Temperature | °C | -40 to +120 |
| Tensile Strength | n/mm2 | ≥60 |
| Bending Strength | n/mm2 | 100 |
| Bending Elastic Modulus | mpa | 2400 |
| Tensile Stress at break | mpa | ≥130 |
| Elongation at break | % | ≥130 |
Sizes & Customizations
Transparent
Colours
Bronze | Brown | Clear | Blue | Yellow | Green | Greenish Blue
Standard Thickness
1 mm to 10 mm (Customisable subject to MOQ)
Standard Width
1.22 mtr, 1.52 mtr, 1.83 mtr, 2.1 mtr
(Customisable subject to MOQ)
Standard Length
A) 2.44mtr, 3.05mtr, 3.65 mtr – Sheets
B) 15.25 mtr & 30.5 mtr – Coils/Rolls
(Customisable subject to MOQ)
Diffused
Standard Thickness
1.5 mm, 2 mm
Standard Width
1.22 mtr and 2.1 mtr
Standard Length
A) 2.44 mtr, 30.5 mtr, 3.65 mtr – Sheets
B) 15.25 mtr and 30.5 mtr – Coils/Rolls
(Customisable subject to MOQ)
Translucent
Colours
Opal | White | Silver | Grey
Standard Thickness
1 mm to 10 mm (Customisable subject to MOQ)
Standard Width
1.22 mtr, 1.52 mtr, 1.83 mtr, 2.1 mtr
(Customisable subject to MOQ)
Standard Length
15.25 mtr & 30.5 mtr
(Customisable subject to MOQ)
Get inspired with our product applications