Choose from our range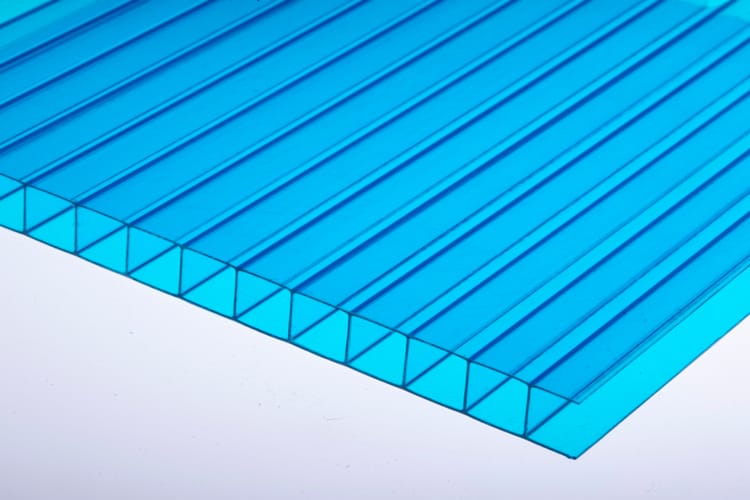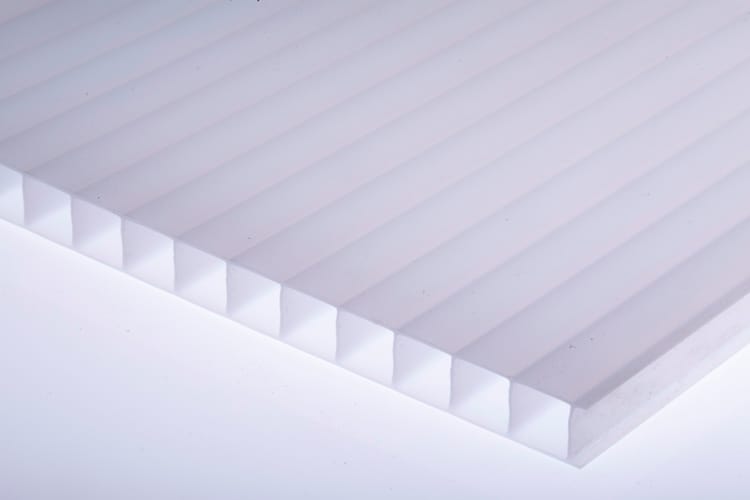 Features and Benefits:
Multiwall Polycarbonate comes with a plethora of benefits, thanks to its innate features.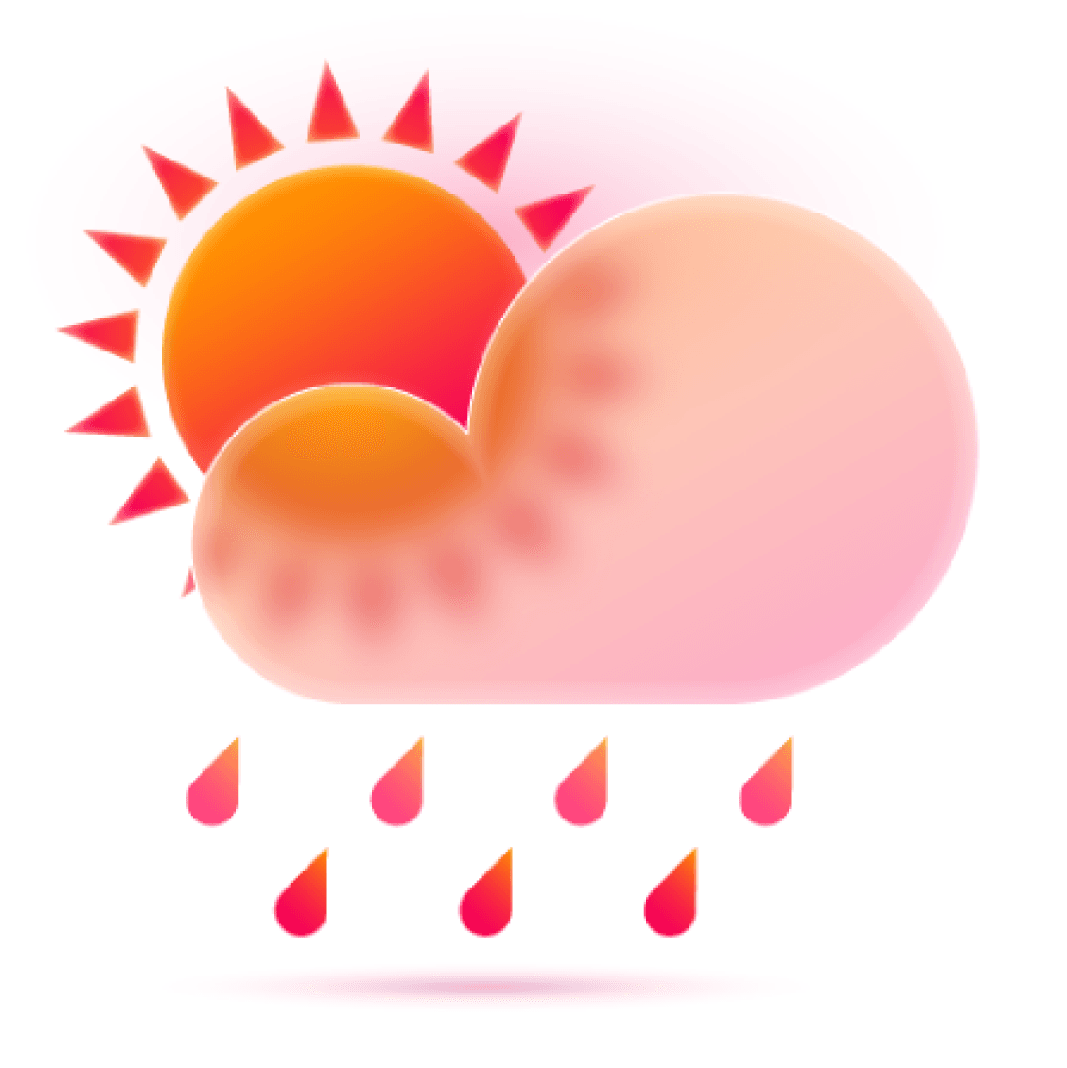 Weather Resistance and UV Protection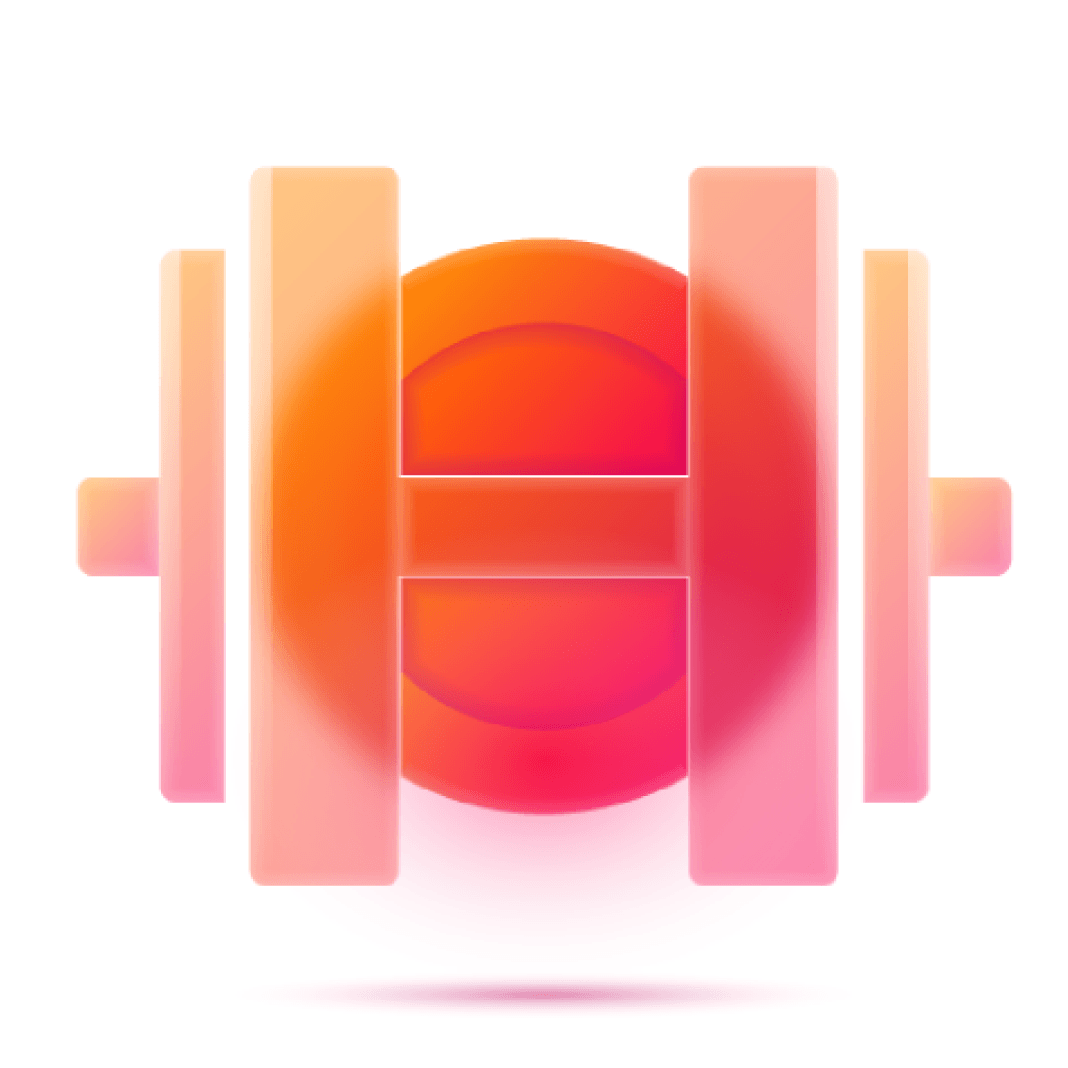 High Strength
Easy to Install
Flame Resistance
Light Transmission:
Polycarbonate material is known for its high light transmission, up to 85%, and evenly diffuses sunlight to create perfect naturally lit environments.
Lightweight:
Multiwall Polycarbonate material is lightweight, which makes the panels easy to stack, store, handle, and place. Because of its lightweight, Polycarbonate is ideal for walls, windows, roofs, or other design features.
Easy to Mount:
Multiwall panels are ideal for gable and arch-style designs. They can also be easily adapted for custom construction projects. Panels can attach directly to a metal or wood frame using common construction tools. The absolute ease of mounting saves construction time, and takes your project to completion well ahead of time.
Durability:
Multiwall polycarbonate is durable enough to stand up to construction activities. When properly cut and drilled, the material doesn't break or crack, which allows installation at a faster pace and with fewer necessary precautions compared to glass. Multiwall polycarbonate will also endure year after year of rain, wind, snow, and hail without chipping or cracking.
Heat Retention
The internal structure of a multiwall polycarbonate panel provides excellent heat retention. A typical U-value for clear 8mm twin-wall polycarbonate, for example, is about 0.58. You can control the U-value with the internal structure and thickness you select.
Structure and style
The internal structure of a multiwall panel not only determines its insulating properties but provides a visual point of interest. It also ensures a lighting effect that is cost-effective and aesthetically beautiful.
Product Specifications
| Characteristics | Unit | Physical Properties |
| --- | --- | --- |
| Light transmission | % | 40-82 |
| Impact Strength | J/m | 2.1-2.3 |
| Coefficient of thermal expansion | mm/m · °C | 0.065 |
| Heat Conductivity | W/m2 · °C | 3.0-3.9 |
| Service Temperature | °C | -40 to +120 |
| Tensile Strength | n/mm2 | ≥60 |
| Bending Strength | n/mm2 | 100 |
| Bending Elastic Modulus | mpa | 2400 |
| Tensile Stress at break | mpa | ≥65 |
| Elongation at break | % | ≥100 |
Sizes & Customizations
Multiwall
Colours
Bronze | Clear | Blue | Green | Greenish Blue | Opal White | Silver Grey
Standard Thickness
4 mm, 6 mm, 10mm
Standard Width
1.22 mtr and 2.1 mtr
Standard Length
11.80 mtr (Customisable subject to MOQ)
Get inspired with our product applications